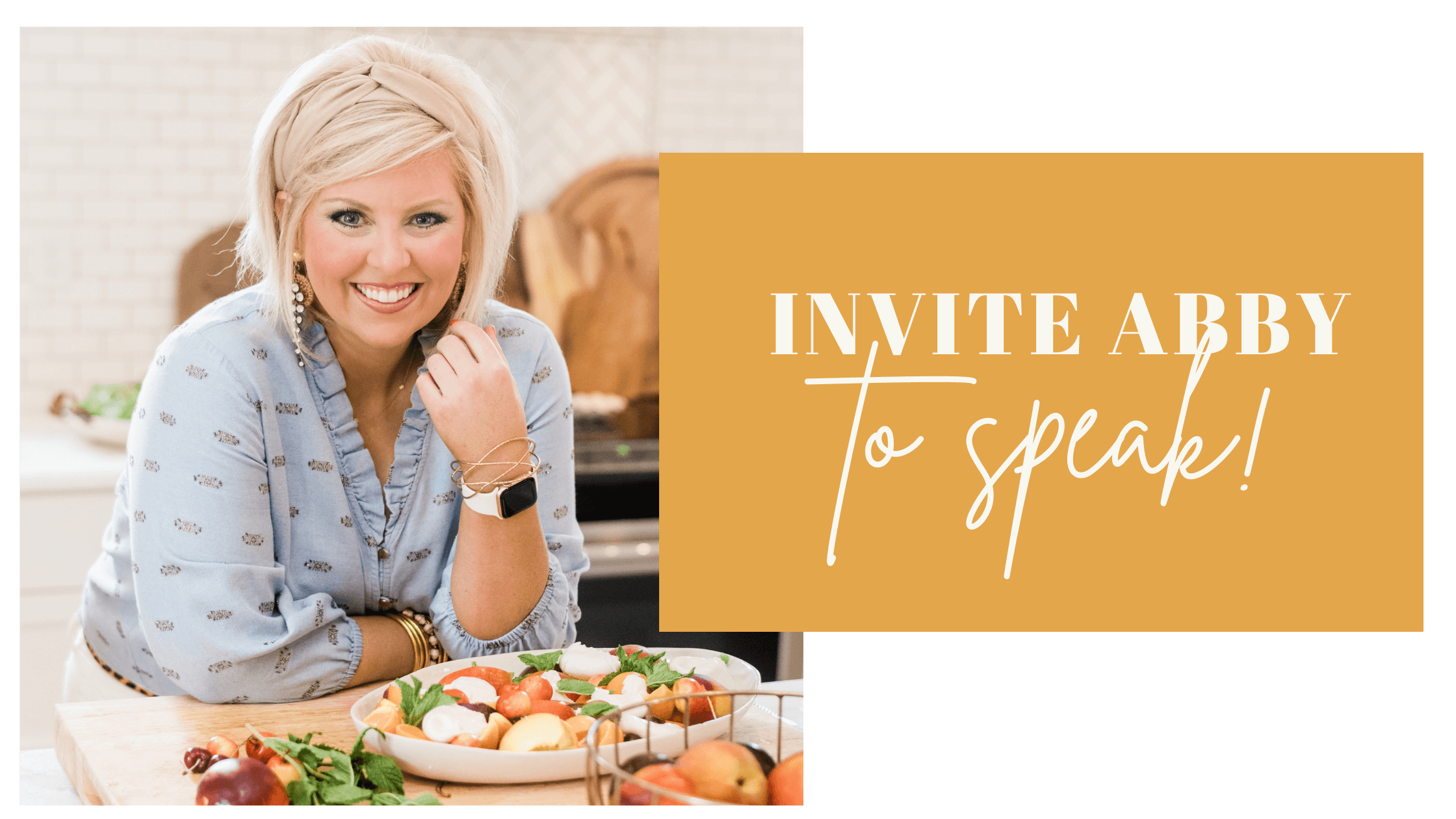 INVITE ABBY TO SPEAK AT YOUR WOMEN'S CONFERENCE, CHURCH EVENT OR ORGANIZATION'S GATHERING. FULL OF JOY, ABBY IS A SPEAKER WHO TEACHES THE IMPORTANCE OF BRINGING PEOPLE TO THE TABLE TO CULTIVATE LIFE-GIVING FRIENDSHIPS! 
ABBY BRINGS A PASSION FOR THE TABLE AND FOR SCRIPTURE THAT ENCOURAGES AND INSPIRES ALL AGES TO OPEN THEIR DOORS, INVITE PEOPLE IN AND MEET JESUS AT THE TABLE.
TO FIND OUT MORE ABOUT BRINGING ABBY TO YOUR EVENT,

Join me over on Instagram!