Are you ready to build your community one recipe at a time?
I got your back!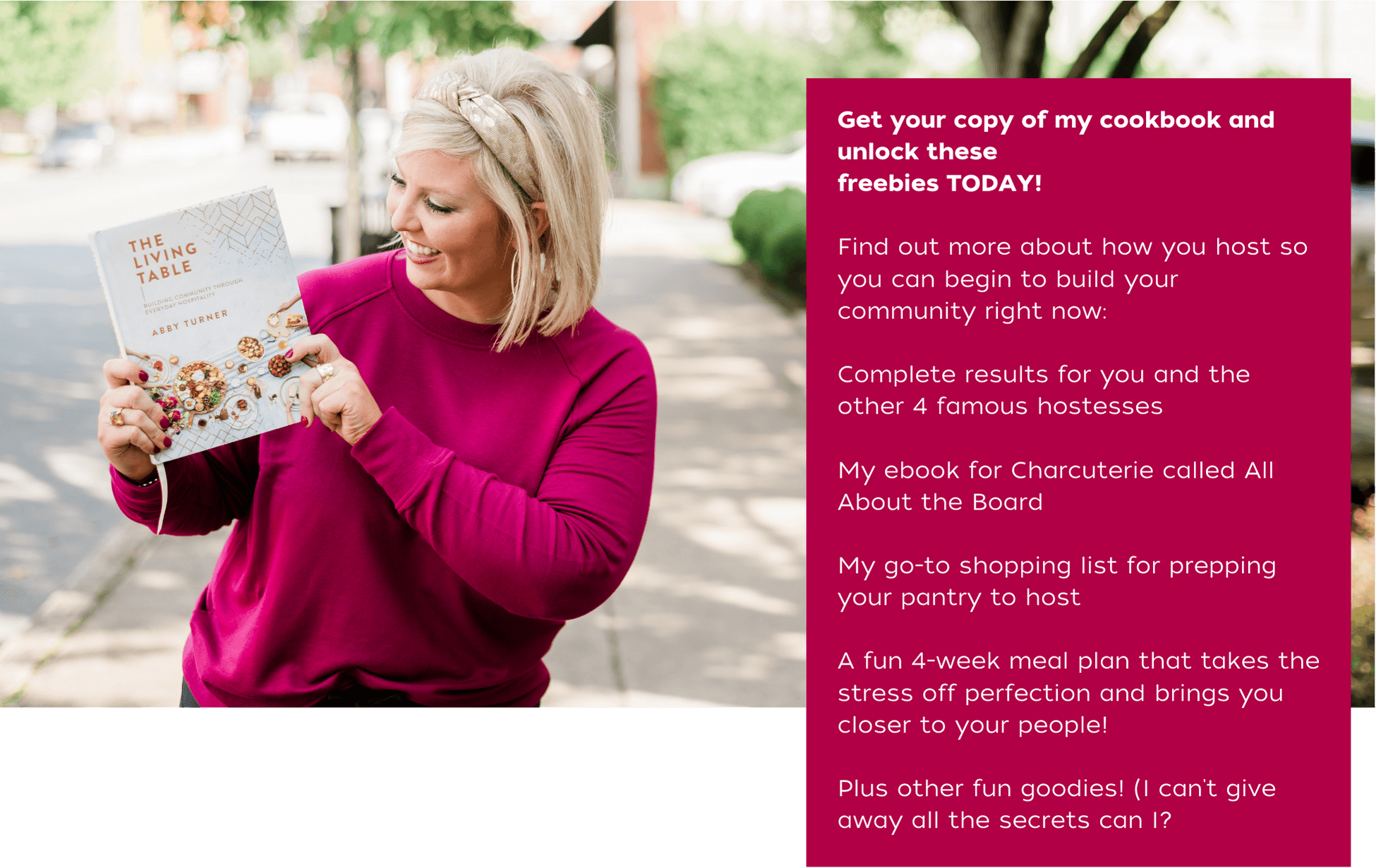 Get your copy of my cookbook and unlock these freebies TODAY!
Find out more about how you host so you can begin to build your community right now.
Complete results for you and the other 4 famous hostesses.
My ebook for Charcuterie called All About the Board.
My go-to shopping list for prepping your pantry to host.
A fun 4-week meal plan that takes the stress off perfection and brings you closer to your people!
Plus other fun goodies (I can't give away all the secrets can I?)!
Join me over on Instagram!